Summer accommodation Vaujany - 8.7/10 - 22 reviews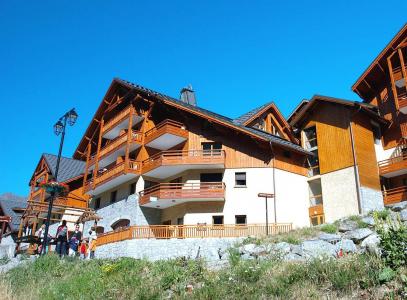 Strengths
300m from resort center

TV

Bed linen included

Parking
Description
Services
Resort info
Map
The residence La Cascade - Les Epinettes is located in the centre of the village, near the shops and restaurants. It is compose of 15 apartments on 2 buildings of 3 floors and 1 building of 5 floors with elevator.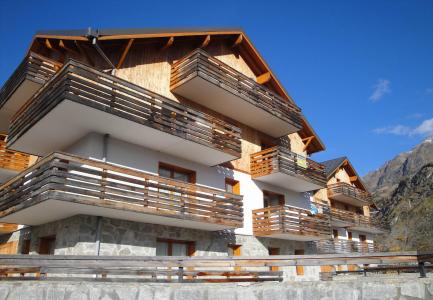 Strengths
100m from resort center

Hammam

TV

Pets
Sauna

Fitness

Internet access

Parking
Description
Services
Resort info
Map
The Valmonts de Vaujany is a residence offering apartments for 4 to 10 people. Each nice equipped apartment has a wonderful view of the Massif des Grandes Ourses. The resort center and the nursery are located at 300 m by escalator. The first shops are situtated at only 100 m.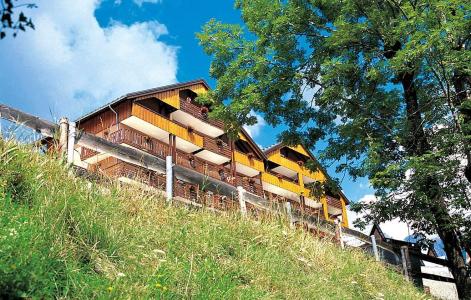 Strengths
TV

Bed linen included

Parking
Description
Services
Resort info
Map
"Le Dôme des Rousses" residence is located in the heart of the village close to shops and restaurants. South - South Est exposure for almost.
Description
Services
Resort info
Map
Located in the heart of the village of Vaujany, in the French Alps near Grenoble, the new residence Le Saphir has a few fully equipped apartments with high quality amenities. All the accommodations are furnished with care and offer a pleasant comfort for a pleasant stay in mountains. From 6 to 8 people, apartments are spacious with a refined decoration and a southern exposure with an unobstructed view. The residence enjoys a unique location in the center of the resort near hiking trails.
Description
Services
Resort info
Map
New luxury chalet with spa area with large jacuzzi and steam bath, a spacious living room with fireplace in the center of the room as well as Wi-Fi. The chalet is flooded with light, with large windows, offering views of the surrounding three thousand meter summits of the "Dauphiné". It is high quality and fully equipped. On the 1st floor there is a large dining room with access to a large balcony as well as a double room with double bed. On the 2nd floor are the other three bedrooms, all with double beds; one of the rooms also has an extra sleeping area for 2 people on an elevated mezzanine which is accessed via a steep ladder (use at own risk). In the living room there is a sofa bed for 2 people. The chalet Ysengrin is centrally located, just above the town center. To the village square with various shops, supermarkets, restaurants, and outdoor cafes it is roughly 100 m. The start / finish point of the 3 cable cars of Vaujany is easily reached via escalators (about 250 m from the chalet).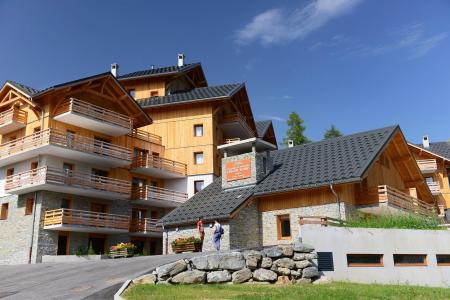 Strengths
200m from resort center

Fitness

Internet access

Pets
Swimming pool

TV

Bed linen included

Parking
Description
Services
Resort info
Map
The residence Le Crystal Blanc is situated in the heart of the village and nearby shops. Built on several floors, it proposes standing apartments with a blacony or a terrace. At your disposal indoor swimming pool, hammam in supplement, fitness room, covered car park...

Other results around :
Isère
Description
Services
Special Deals
Resort info
Map
The Hotel Club MMV Le Panorama*** offers a warm and cosy atmosphere that is ideal for family getaways, in the resort of Les 2 Alpes. The Hotel Club des 2 Alpes is located right at the entrance to the resort, with a total of 93 bedrooms. The Hotel Club le Panorama has taken great care to provide high-quality facilities so that you can enjoy the finest parties and end of day activities. Guests can relax and treat themselves at our wellness centre, complete with two Jacuzzis, a sauna and a hammam. We also offer two restaurants, a spacious bar with a cosy fireplace, and an entertainment hall where you can enjoy fun-filled evenings together. SPECIAL OFFER 7=8 : the 20/12/19 night is offered for each weekly stay on 21/12/19 (on request).. FREE CHILDREN : children -6yo are free from 04/01/20 to 07/02/20 and from 07/03/20 to 03/04/20 (valid in 2 adults payed room, on request at the booking)..
Description
Services
Resort info
Map
The residence Les Bergers is situated in the resort of L'Alpe d'Huez. You will appreciate the outdoor heated swimming pool to relax with your family during your stay in L'Alpe d'Huez.
Altitude : 1860m


7.8

/10 - 63 reviews -

Read reviews



Sporting activity

Mountain bike
Ice rink
Aviation
Sporting event
Shooting
Squash...

Cultural activity

Library
Cinema
Exhibitions
Museum
Theater
Church...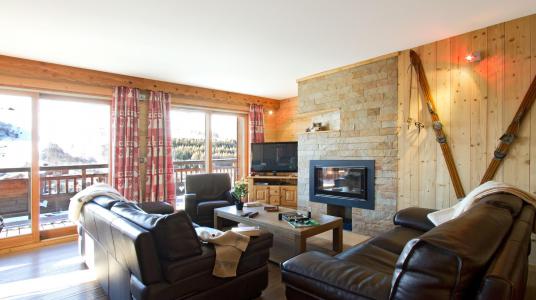 Strengths
TV

Parking
Internet access

Fireplace or stove
Description
Services
Resort info
Map
The Chalet Husky, in Les Deux Alpes, offers you an exceptionnal comfort. In fact, this chalet was built in 2010, it is located 600 metres away from shops. The accommodation is situated nearby the Chalet Leslie Alpen. The Chalet Husky is fully equipped.
Description
Services
Resort info
Map
Come and stay in Residence Côte Brune 4, in the resort very center, in a popular area of les 2 Alpes. a few steps from the main gondola "Jandri Express" and all the shops.