Home

Resorts guide

Resort Gresse en Vercors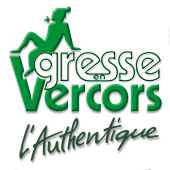 Resort Gresse en Vercors
Gresse en Vercors resort opening date will soon be available.
At the foot of Grand Veymont, a village style resort situated in the peak of the Vercors (2341m) offers a delightful setting. It is the ideal location for families and numerous activities are available. On the highest part of the mountain, between Trièves and the Vercors, not far from one of the seventh wonders of Dauphiné: the Mont Aiguille offers the charm of authentic natural surroundings. Activities on offer include laser biathlon, canyoning, adventure trails and even golf... many activities for a fantastic holiday with family or among friends!
They traveled for you!
7.8/10
87 reviews
Read customers' opinions

Book your accommodation in to Gresse en Vercors resort, a few steps from your favourite activity.
Weather
Weather Gresse en Vercors
Wednesday 21 August
Morning
13°
Rains : 0mm
Wind : 18km/h NNE
Afternoon
10°
Rains : 2mm
Wind : 23km/h NNE
Thursday 22 August
Morning
13°
Rains : 0mm
Wind : 16km/h NNE
Afternoon
16°
Rains : 0mm
Wind : 27km/h N
Friday 23 August
Morning
17°
Rains : 0mm
Wind : 5km/h ENE
Afternoon
19°
Rains : 0mm
Wind : 18km/h N
Saturday 24 August
Morning
18°
Rains : 0mm
Wind : 5km/h SSE
Afternoon
16°
Rains : 14mm
Wind : 24km/h SSE
Sunday 25 August
Morning
19°
Rains : 0mm
Wind : 15km/h S
Afternoon
21°
Rains : 0mm
Wind : 12km/h ONO
Monday 26 August
Morning
19°
Rains : 0mm
Wind : 5km/h SE
Afternoon
22°
Rains : 0mm
Wind : 12km/h NNO
Tuesday 27 August
Morning
20°
Rains : 0mm
Wind : 4km/h SE
Afternoon
22°
Rains : 0mm
Wind : 14km/h N
Your holidays in mountain