Home

Resorts guide

Resort Saint-Léger-les-Mélèzes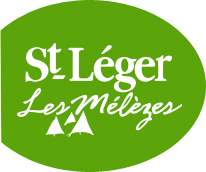 Resort Saint-Léger-les-Mélèzes
Saint-Léger-les-Mélèzes resort opening date will soon be available.
St-Léger-les-Mélèzes is situated at an altitude of 1250m in the Champsaur valley on the side of the Autane hills, between the last foothills of Pelvoux and the Durance valley. St-Léger-les-Mélèzes, Alps as its name suggests, is surrounded by larch forests and as well as being located in the mountains, offers a Mediterranean climate with sun and blue sky (and the ancient Occitan language). Activities available in the Champsaur valley, Alps include, mountain biking or hiking and visit of the surrounding farms and also local products testing.
They traveled for you!
6.3/10
2 reviews
Read customers' opinions

Weather
Weather Saint-Léger-les-Mélèzes
Wednesday 21 August
Morning
19°
Rains : 0mm
Wind : 17km/h S
Afternoon
17°
Rains : 1mm
Wind : 13km/h O
Thursday 22 August
Morning
18°
Rains : 0mm
Wind : 9km/h SSE
Afternoon
21°
Rains : 0mm
Wind : 16km/h SO
Friday 23 August
Morning
19°
Rains : 0mm
Wind : 13km/h ENE
Afternoon
16°
Rains : 2mm
Wind : 18km/h S
Saturday 24 August
Morning
19°
Rains : 0mm
Wind : 11km/h E
Afternoon
18°
Rains : 0mm
Wind : 11km/h NNO
Sunday 25 August
Morning
18°
Rains : 0mm
Wind : 9km/h S
Afternoon
21°
Rains : 0mm
Wind : 18km/h OSO
Monday 26 August
Morning
19°
Rains : 0mm
Wind : 8km/h SSO
Afternoon
21°
Rains : 0mm
Wind : 13km/h O
Tuesday 27 August
Morning
20°
Rains : 0mm
Wind : 7km/h SSO
Afternoon
21°
Rains : 0mm
Wind : 9km/h ONO
Your holidays in mountain