Home

Resorts guide

Resort Saint-François Longchamp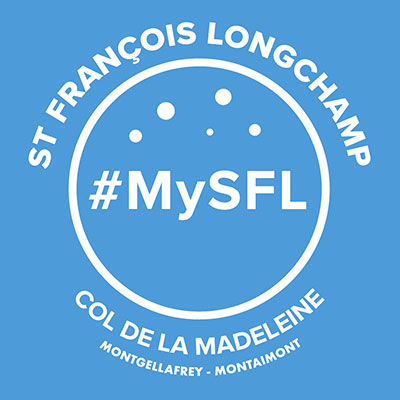 Resort Saint-François Longchamp
Saint-François Longchamp resort opening date will soon be available.
Saint François Longchamp is situated at an altitude of 1450m. Located in the middle of the mountain range of La Lauzière and Le Cheval Noir mountain, it offers unusual mountain surroundings. The exceptional landscape of Saint François Longchamp comprises of middle and high level mountains and offers a 360° panoramic view. Activities available include hiking trails to the Col de la Madeleine (at an altitude of 2000m) with a magnificent view over the Mont Blanc.
They traveled for you!
7.8/10
116 reviews
Read customers' opinions

Weather
Webcam
Weather Saint-François Longchamp
Sunday 21 April
Morning
5°
Rains : 0mm
Wind : 34km/h SE
Afternoon
6°
Rains : 0mm
Wind : 50km/h SE
Monday 22 April
Morning
5°
Rains : 0mm
Wind : 47km/h SE
Afternoon
7°
Rains : 0mm
Wind : 36km/h SE
Tuesday 23 April
Morning
6°
Rains : 0mm
Wind : 50km/h SE
Afternoon
8°
Rains : 0mm
Wind : 54km/h SE
Wednesday 24 April
Morning
7°
Rains : 0mm
Wind : 35km/h SE
Afternoon
10°
Rains : 0mm
Wind : 17km/h SE
Thursday 25 April
Morning
9°
Rains : 0mm
Wind : 49km/h SSE
Afternoon
9°
Rains : 0mm
Wind : 61km/h S
Friday 26 April
Morning
7°
Rains : 0mm
Wind : 46km/h SSE
Afternoon
9°
Rains : 0mm
Wind : 46km/h S
Saturday 27 April
Morning
0°
Snow height : 0cm
Wind : 39km/h ONO
Afternoon
0°
Snow height : 0cm
Wind : 43km/h NO
Your holidays in mountain