Home

Resorts guide

Resort Réallon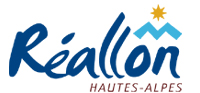 Resort Réallon
Réallon resort opening date will soon be available.
Réallon, Alps is also popular during the summer months! It is situated at an altitude of 1560m in an authentic mountain environment... In summer the ski lifts offers a view over the larch forest through the high mountain pastures to the foot of the Aiguilles de Chabrières, at an altitude of 2135m. Since July 2005, Réallon, Alps has been known as the 'green resort'. Unusual activities are on offer, they include mountain climbing, via ferrata, mountain climbing, horse riding, water sports. The Serre-Ponçon lake is only a few kilometres away!
They traveled for you!
7.5/10
7 reviews
Read customers' opinions

Weather
Weather Réallon
Tuesday 20 August
Morning
15°
Rains : 0mm
Wind : 8km/h SSO
Afternoon
18°
Rains : 0mm
Wind : 28km/h SO
Wednesday 21 August
Morning
15°
Rains : 0mm
Wind : 26km/h SSO
Afternoon
14°
Rains : 1mm
Wind : 23km/h SO
Thursday 22 August
Morning
15°
Rains : 0mm
Wind : 11km/h E
Afternoon
17°
Rains : 0mm
Wind : 17km/h OSO
Friday 23 August
Morning
16°
Rains : 0mm
Wind : 14km/h ENE
Afternoon
14°
Rains : 4mm
Wind : 15km/h S
Saturday 24 August
Morning
15°
Rains : 0mm
Wind : 11km/h NE
Afternoon
16°
Rains : 0mm
Wind : 19km/h OSO
Sunday 25 August
Morning
14°
Rains : 0mm
Wind : 7km/h SSO
Afternoon
16°
Rains : 0mm
Wind : 28km/h OSO
Monday 26 August
Morning
15°
Rains : 0mm
Wind : 5km/h OSO
Afternoon
18°
Rains : 0mm
Wind : 23km/h O
Your holidays in mountain