Home

Resorts guide

Resort Piau Engaly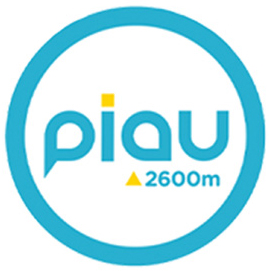 Resort Piau Engaly
Piau Engaly resort opening date will soon be available.
Piau Engaly is the highest resort of the French Pyrénées. It is situated in a large open cirque offering a magnificent panoramic view over the high part of the Pyrénées. It is located next to the Parc National des Pyrénées and at an altitude of 1850m. Piau Engaly, Pyrénées offers an architecture totally integrated and an ideal location with close proximity to hiking trails: trails, canyoning, rafting, acrobatic trails, paragliding... many activities for an enjoyable stay!
They traveled for you!
7.1/10
5 reviews
Read customers' opinions

Book your accommodation in to Piau Engaly resort, a few steps from your favourite activity.
Weather
Weather Piau Engaly
Thursday 18 July
Morning
14°
Rains : 0mm
Wind : 8km/h NE
Afternoon
14°
Rains : 0mm
Wind : 14km/h SO
Friday 19 July
Morning
13°
Rains : 0mm
Wind : 10km/h NE
Afternoon
16°
Rains : 0mm
Wind : 19km/h S
Saturday 20 July
Morning
19°
Rains : 0mm
Wind : 29km/h SSO
Afternoon
19°
Rains : 0mm
Wind : 27km/h S
Sunday 21 July
Morning
19°
Rains : 0mm
Wind : 16km/h SSE
Afternoon
19°
Rains : 0mm
Wind : 42km/h S
Monday 22 July
Morning
20°
Rains : 0mm
Wind : 34km/h S
Afternoon
21°
Rains : 0mm
Wind : 26km/h S
Tuesday 23 July
Morning
21°
Rains : 0mm
Wind : 31km/h S
Afternoon
23°
Rains : 0mm
Wind : 19km/h SSO
Wednesday 24 July
Morning
22°
Rains : 0mm
Wind : 31km/h S
Afternoon
21°
Rains : 0mm
Wind : 28km/h S
Your holidays in mountain