Home

Resorts guide

Resort Méribel-Mottaret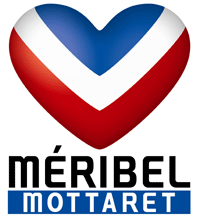 Resort Méribel-Mottaret
Méribel-Mottaret resort opening date will soon be available.
Mottaret, Alps is situated in Savoie, at an altitude of 1750m with close proximity to the Méribel hamlets. Hiking in sumptuous landscapes is possible from the departure points in close proximity. It is also the ideal location for mountain biking enthusiasts with bike park, bike slopes, trails for cyclists. Other activities are available at a discounted price for Meripass card holders and include a swimming pool, an ice rink, golf... Access to the Parc national de la Vanoise, and its 500km of hiking trails, is possible from Méribel,
They traveled for you!
7.3/10
4 reviews
Read customers' opinions

Weather
Weather Méribel-Mottaret
Wednesday 21 August
Morning
12°
Rains : 0mm
Wind : 10km/h SE
Afternoon
10°
Rains : 1mm
Wind : 18km/h O
Thursday 22 August
Morning
12°
Rains : 0mm
Wind : 12km/h SSE
Afternoon
12°
Rains : 0mm
Wind : 12km/h NNO
Friday 23 August
Morning
13°
Rains : 0mm
Wind : 8km/h SE
Afternoon
13°
Rains : 3mm
Wind : 18km/h NE
Saturday 24 August
Morning
13°
Rains : 0mm
Wind : 18km/h SE
Afternoon
14°
Rains : 0mm
Wind : 6km/h NO
Sunday 25 August
Morning
13°
Rains : 0mm
Wind : 10km/h SE
Afternoon
13°
Rains : 2mm
Wind : 9km/h NNE
Monday 26 August
Morning
14°
Rains : 0mm
Wind : 7km/h S
Afternoon
15°
Rains : 0mm
Wind : 18km/h NO
Tuesday 27 August
Morning
15°
Rains : 0mm
Wind : 5km/h S
Afternoon
15°
Rains : 0mm
Wind : 16km/h NO
Your holidays in mountain