Home

Resorts guide

Resort Lélex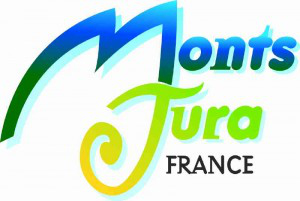 Resort Lélex
Lélex resort opening date will soon be available.
Lélex is a resort from Jura and is situated at an altitude of 900m in the valley of Valserine. Available are beautiful hiking paths, for pedestrians or electric bikes in the Parc Naturel Régional of Haut Jura. Lélex is an unusual family-friendly resort with a wide range of activities: golf, well being, cani-rando, paragliding, canyoning... The region of the Jura also offers culinary specialties such as morbiflette, fondue and even the approved comté cheese served with a glass of Arbois, a regional wine! For a different and relaxing stay!
They traveled for you!
6.5/10
1 review
Read customers' opinions

Weather
Weather Lélex
Wednesday 21 August
Morning
12°
Rains : 2mm
Wind : 10km/h ENE
Afternoon
11°
Rains : 4mm
Wind : 18km/h N
Thursday 22 August
Morning
12°
Rains : 0mm
Wind : 51km/h NE
Afternoon
16°
Rains : 0mm
Wind : 32km/h NE
Friday 23 August
Morning
16°
Rains : 0mm
Wind : 7km/h E
Afternoon
20°
Rains : 0mm
Wind : 14km/h N
Saturday 24 August
Morning
17°
Rains : 0mm
Wind : 9km/h E
Afternoon
21°
Rains : 0mm
Wind : 11km/h SSE
Sunday 25 August
Morning
18°
Rains : 0mm
Wind : 6km/h S
Afternoon
22°
Rains : 0mm
Wind : 10km/h NO
Monday 26 August
Morning
19°
Rains : 0mm
Wind : 2km/h ESE
Afternoon
23°
Rains : 0mm
Wind : 10km/h NO
Tuesday 27 August
Morning
19°
Rains : 0mm
Wind : 13km/h ENE
Afternoon
23°
Rains : 0mm
Wind : 10km/h N
Your holidays in mountain