Home

Resorts guide

Resort Le Lioran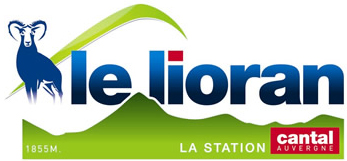 Resort Le Lioran
Le Lioran resort opening date will soon be available.
Le Lioran is situated in the heart of the regional park of Volcans d'Auvergne at an altitude of 1160m. It offers the most beautiful panoramic view over the region! Everything for everyone. For sports enthusiasts, activities include mountain biking, hiking or horse riding, adventure park, climbing, summer sledging, canyoning... For a less strenuous day, departures to leisure walks are available thanks to the Plomb du Cantal cable car which offers a 360° landscape view over the Cantalien mountain or fishing! For a successful holiday!

Book your accommodation in to Le Lioran resort, a few steps from your favourite activity.
Weather
Webcam
Weather Le Lioran
Sunday 21 April
Morning
9°
Rains : 0mm
Wind : 10km/h N
Afternoon
9°
Rains : 1mm
Wind : 25km/h SE
Monday 22 April
Morning
7°
Rains : 0mm
Wind : 14km/h ESE
Afternoon
9°
Rains : 0mm
Wind : 17km/h ESE
Tuesday 23 April
Morning
8°
Rains : 0mm
Wind : 25km/h ENE
Afternoon
12°
Rains : 0mm
Wind : 24km/h ENE
Wednesday 24 April
Morning
9°
Rains : 0mm
Wind : 25km/h ESE
Afternoon
11°
Rains : 2mm
Wind : 20km/h S
Thursday 25 April
Morning
6°
Rains : 0mm
Wind : 18km/h SO
Afternoon
9°
Rains : 0mm
Wind : 55km/h SSO
Friday 26 April
Morning
5°
Rains : 1mm
Wind : 38km/h SSO
Afternoon
3°
Rains : 3mm
Wind : 32km/h SO
Saturday 27 April
Morning
1°
Rains : 0mm
Wind : 53km/h O
Afternoon
4°
Rains : 0mm
Wind : 44km/h ONO
Your holidays in mountain