Home

Resorts guide

Resort Chamonix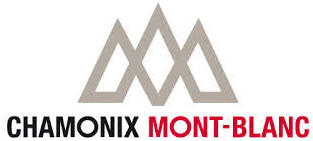 Resort Chamonix
Chamonix resort opening date will soon be available.
Situated at the foot of the Mont Blanc, the highest mountain in Europe, Chamonix Mont Blanc, Alps has been hosting the winter Olympic Games since 1924. Visitors come from all over the world to appreciate the splendid countryside. Chamonix Mont Blanc, Alps offers outstanding views as well as a wide range of activities including the Mer de Glace, the valley at the Aiguille du Midi mountain top and also water rafting, mountain biking, paragliding... The resort still preserves its authenticity.
They traveled for you!
8.4/10
41 reviews
Read customers' opinions

Weather
Weather Chamonix
Tuesday 20 August
Morning
18°
Rains : 0mm
Wind : 10km/h O
Afternoon
19°
Rains : 1mm
Wind : 12km/h NO
Wednesday 21 August
Morning
18°
Rains : 0mm
Wind : 22km/h SSE
Afternoon
16°
Rains : 0mm
Wind : 8km/h SSO
Thursday 22 August
Morning
19°
Rains : 0mm
Wind : 17km/h ESE
Afternoon
20°
Rains : 0mm
Wind : 6km/h O
Friday 23 August
Morning
19°
Rains : 0mm
Wind : 18km/h SE
Afternoon
19°
Rains : 2mm
Wind : 1km/h ESE
Saturday 24 August
Morning
20°
Rains : 0mm
Wind : 17km/h SE
Afternoon
21°
Rains : 0mm
Wind : 6km/h SE
Sunday 25 August
Morning
19°
Rains : 0mm
Wind : 7km/h SSO
Afternoon
19°
Rains : 17mm
Wind : 5km/h NNO
Monday 26 August
Morning
18°
Rains : 0mm
Wind : 10km/h O
Afternoon
18°
Rains : 0mm
Wind : 10km/h NO
Your holidays in mountain