Home

Resorts guide

Resort Chabanon-Selonnet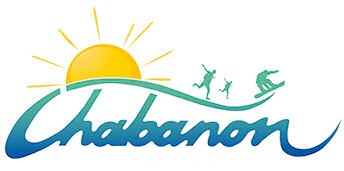 Resort Chabanon-Selonnet
Chabanon-Selonnet resort opening date will soon be available.
Chabanon-Selonnet is a small mountain resort in the Vallée de la Blanche, Alpes-de-Haute-Provence. It is situated in the heart of a rich and natural area available all year round and which offers hamlets, heritage and traditions... Activities in Chabanon-Selonnet, Alps include mountain biking, free ride, gliding, hiking, fishing, mini golf... The Serre Ponçon lake is only a few minutes away.
They traveled for you!
6.8/10
59 reviews
Read customers' opinions

Book your accommodation in to Chabanon-Selonnet resort, a few steps from your favourite activity.
Weather
Webcam
Weather Chabanon-Selonnet
Sunday 21 April
Morning
3°
Rains : 0mm
Wind : 23km/h E
Afternoon
6°
Rains : 0mm
Wind : 26km/h E
Monday 22 April
Morning
4°
Rains : 0mm
Wind : 57km/h ESE
Afternoon
5°
Rains : 0mm
Wind : 34km/h ESE
Tuesday 23 April
Morning
8°
Rains : 0mm
Wind : 78km/h ESE
Afternoon
6°
Rains : 0mm
Wind : 67km/h E
Wednesday 24 April
Morning
6°
Rains : 0mm
Wind : 27km/h ESE
Afternoon
6°
Rains : 1mm
Wind : 5km/h SO
Thursday 25 April
Morning
3°
Rains : 0mm
Wind : 63km/h SSE
Afternoon
2°
Snow height : 4cm
Wind : 66km/h S
Friday 26 April
Morning
3°
Rains : 0mm
Wind : 42km/h S
Afternoon
4°
Rains : 0mm
Wind : 39km/h S
Saturday 27 April
Morning
0°
Rains : 0mm
Wind : 44km/h NO
Afternoon
0°
Rains : 0mm
Wind : 41km/h NNO
Your holidays in mountain