Home

Resorts guide

Resort Bessans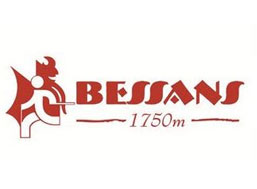 Resort Bessans
Bessans resort opening date will soon be available.
Bessans offers a large network of hiking paths in the Parc National de la Vanoise, the authentic valley of Avérole and the wild valley of Ribon. It is situated in Maurienne, at an altitude of 1750m. It offers a rich heritage with pastoral paintings, baroque churches, engraved rocks and sculptors. Many activities are also on offer: rollers, mountain biking, mountain climbing, Via Ferrata, fishing, swimming, canyoning, ruisseling (trekking in torrents and brooks with studded shoes on).
They traveled for you!
7.8/10
3 reviews
Read customers' opinions

Book your accommodation in to Bessans resort, a few steps from your favourite activity.
Weather
Weather Bessans
Wednesday 21 August
Morning
12°
Rains : 0mm
Wind : 16km/h S
Afternoon
13°
Rains : 1mm
Wind : 29km/h SSO
Thursday 22 August
Morning
11°
Rains : 0mm
Wind : 16km/h SSE
Afternoon
13°
Rains : 0mm
Wind : 17km/h SE
Friday 23 August
Morning
11°
Rains : 0mm
Wind : 17km/h E
Afternoon
13°
Rains : 0mm
Wind : 18km/h SE
Saturday 24 August
Morning
11°
Rains : 2mm
Wind : 10km/h SSE
Afternoon
13°
Rains : 0mm
Wind : 17km/h SE
Sunday 25 August
Morning
12°
Rains : 0mm
Wind : 12km/h SE
Afternoon
13°
Rains : 5mm
Wind : 5km/h ESE
Monday 26 August
Morning
13°
Rains : 0mm
Wind : 8km/h S
Afternoon
14°
Rains : 6mm
Wind : 16km/h NNE
Tuesday 27 August
Morning
14°
Rains : 0mm
Wind : 10km/h ESE
Afternoon
14°
Rains : 6mm
Wind : 5km/h OSO
Your holidays in mountain