Home

Resorts guide

Resort Aussois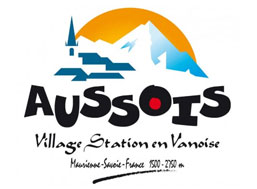 Resort Aussois
Aussois resort opening date will soon be available.
Aussois is situated in Maurienne and is first and foremost a modern and traditional village offering exceptional location and setting. Overlooked by the Dent Parrachée, one of the highest mountain tops of Vanoise, Aussois, Alps is situated on a large sunny plateau at an altitude of 1500m offering a magnificent panoramic view over the surrounding mountains and direct access to the Parc National de Vanoise. Activities available include: hiking in a preserved environment and many more.
They traveled for you!
8.1/10
70 reviews
Read customers' opinions

Weather
Webcam
Weather Aussois
Sunday 21 April
Morning
0°
Rains : 0mm
Wind : 35km/h ESE
Afternoon
0°
Rains : 0mm
Wind : 47km/h ESE
Monday 22 April
Morning
0°
Rains : 0mm
Wind : 47km/h ESE
Afternoon
0°
Rains : 0mm
Wind : 42km/h ESE
Tuesday 23 April
Morning
0°
Rains : 0mm
Wind : 55km/h ESE
Afternoon
0°
Rains : 0mm
Wind : 53km/h ESE
Wednesday 24 April
Morning
0°
Snow height : 0cm
Wind : 38km/h E
Afternoon
1°
Rains : 0mm
Wind : 33km/h ESE
Thursday 25 April
Morning
0°
Snow height : 0cm
Wind : 40km/h SE
Afternoon
1°
Snow height : 3.2cm
Wind : 58km/h S
Friday 26 April
Morning
0°
Rains : 0mm
Wind : 36km/h SSE
Afternoon
1°
Snow height : 0cm
Wind : 42km/h SSE
Saturday 27 April
Morning
0°
Snow height : 0cm
Wind : 65km/h ONO
Afternoon
0°
Snow height : 0cm
Wind : 66km/h ONO
The events of your holidays
Your holidays in mountain