Special offers & Last minute in Lélex

x



Filter

Sort
Lélex
2 results found

8.5/10
- 4 reviews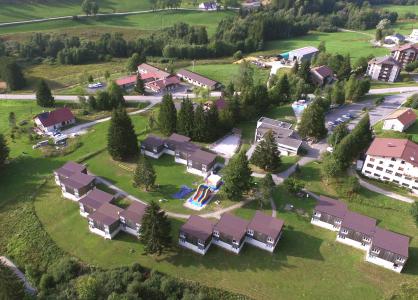 Strengths

8.5
/10

300m from resort center

Swimming pool

TV

Internet access

Bed linen included

Pets

Parking
Description
Services
Resort
Map
The VVF Les Monts Jura is situated in the family resort Lelex. The hiking trails are located 400 m. The shops and the center of the resort are situated in 300 m. Situated in a green setting near Switzerland. The VVF is composed of two sites face to face: Residence side of 24 apartments spread over 4 levels for 4 to 10 people and Village side of 60 apartments spread over 2 levels for 4 to 8 people.

Altitude
: 900m

6.8

/10 - 3 reviews -

Read reviews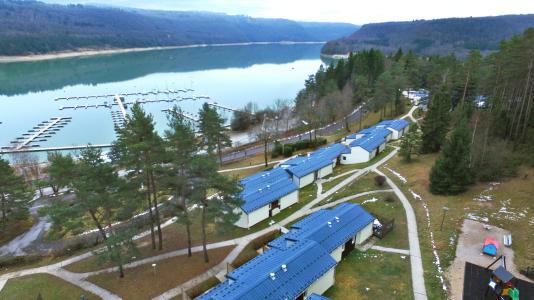 Strengths

7.3
/10

Swimming pool

TV

Internet access

Bed linen included

Pets

Parking
Description
Services
Resort
Map
The VVF Jura Lac de Vouglans is situated next to the lake of Vouglans, 18 km from the ski slopes and ski area of Prénovel Les Piards, 61 km from the ski area of Les Rousses and 58 km des Monts Jura, at about 1 hour by car. You will found the shops at 6 km from the residence composed of 40 accommodations in duplex. You can take advantage of the outdoor swimming pool.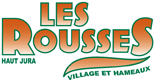 Altitude
: 550m

8.2

/10 - 26 reviews -

Read reviews
Sporting activity
Mountain bike
Ice rink
Nautic activities
Canyoning
Horse riding
Climbing...
Cultural activity
Library
Polar center
Cinema
Animal park
Museum
Crafts theme conducted tour...
Summary
show more options
Location / Distance
Nursery
Indifferent
vider
distances_garderie
0
Nearby
ajouter
distances_garderie
1
0
< 50 m
ajouter
distances_garderie
0-50
0
< 100 m
ajouter
distances_garderie
0-100
0
< 200 m
ajouter
distances_garderie
0-200
0
< 300 m
ajouter
distances_garderie
0-300
0
< 400 m
ajouter
distances_garderie
0-400
0
< 500 m
ajouter
distances_garderie
0-500
0
< 1 km
ajouter
distances_garderie
0-1000
0
< 2 km
ajouter
distances_garderie
0-2000
0
< 5 km
ajouter
distances_garderie
0-5000
0
Resort center
Indifferent
vider
distances_centre
0
Nearby
ajouter
distances_centre
1
0
< 50 m
ajouter
distances_centre
0-50
0
< 100 m
ajouter
distances_centre
0-100
0
< 200 m
ajouter
distances_centre
0-200
0
< 300 m
ajouter
distances_centre
0-300
0
< 400 m
ajouter
distances_centre
0-400
0
< 500 m
ajouter
distances_centre
0-500
0
< 1 km
ajouter
distances_centre
0-1000
0
< 2 km
ajouter
distances_centre
0-2000
0
< 5 km
ajouter
distances_centre
0-5000
0
Shops
Indifferent
vider
distances_commerces
0
Nearby
ajouter
distances_commerces
1
0
< 50 m
ajouter
distances_commerces
0-50
0
< 100 m
ajouter
distances_commerces
0-100
0
< 200 m
ajouter
distances_commerces
0-200
0
< 300 m
ajouter
distances_commerces
0-300
0
< 400 m
ajouter
distances_commerces
0-400
0
< 500 m
ajouter
distances_commerces
0-500
0
< 1 km
ajouter
distances_commerces
0-1000
0
< 2 km
ajouter
distances_commerces
0-2000
0
< 5 km
ajouter
distances_commerces
0-5000
0
Destination
Resort
Northern Alps
Southern Alps
Jura
The Massif Central
Pyrenees
Valais
Vosges
Accommodation
Surface
Indifferent
supprimer
surface
1
< 25 m²
ajouter
surface
0-25
0
25 - 35 m²
ajouter
surface
25-35
0
35 - 45 m²
ajouter
surface
35-45
0
45 - 55 m²
ajouter
surface
45-55
0
55 - 65 m²
ajouter
surface
55-65
0
65 - 75 m²
ajouter
surface
65-75
0
75 - 85 m²
ajouter
surface
75-85
0
85 - 100 m²
ajouter
surface
85-100
0
> 100 m²
ajouter
surface
100-0
0
Budget
Price accommodation
Indifferent
ajouter
prix_hebergement
0
1
< 100€
ajouter
prix_hebergement
100
0
< 200€
ajouter
prix_hebergement
200
0
< 300€
ajouter
prix_hebergement
300
0
< 400€
ajouter
prix_hebergement
400
0
< 500€
ajouter
prix_hebergement
500
0
< 750€
ajouter
prix_hebergement
750
0
< 1000€
ajouter
prix_hebergement
1000
0
< 1500€
ajouter
prix_hebergement
1500
0
< 2000€
ajouter
prix_hebergement
2000
0
< 3000€
ajouter
prix_hebergement
3000
0
< 5000€
ajouter
prix_hebergement
5000
0
Price people
Indifferent
ajouter
prix_personne
0
1
< 50€
ajouter
prix_personne
50
0
< 100€
ajouter
prix_personne
100
0
< 200€
ajouter
prix_personne
200
0
< 300€
ajouter
prix_personne
300
0
< 400€
ajouter
prix_personne
400
0
< 500€
ajouter
prix_personne
500
0
< 600€
ajouter
prix_personne
600
0
< 700€
ajouter
prix_personne
700
0
< 800€
ajouter
prix_personne
800
0
< 900€
ajouter
prix_personne
900
0
< 1000€
ajouter
prix_personne
1000
0
< 1500€
ajouter
prix_personne
1500
0
< 2000€
ajouter
prix_personne
2000
0
Resort info
Village altitude
Indifferent
ajouter
altitude_village
1
< 1000 m
ajouter
altitude_village
0-1000
0
1000 - 1500 m
ajouter
altitude_village
1000-1500
0
1500 - 2000 m
ajouter
altitude_village
1500-2000
0
> 2000 m
ajouter
altitude_village
2000-0
0
◄ Back

Search