Description
Services
Resort info
Map
The VVF Village Le Fraisegoutte is located 15 km from Le Champ du Feu area and 50 km from the Lac Blanc area. Idealy situated 500 m from the village and shops, this residence is perfect to visit the autentic Alscace and Saales with walking in the regional natural parc of Les Vosges, visit in Colmar and Strasbourg.
Altitude : 560m


6.5

/10 - 1 review -

Read review



Sporting activity

Mountain bike
Ice rink
Horse riding
Tennis
Bike Park

Cultural activity

Flea market and secondhand trade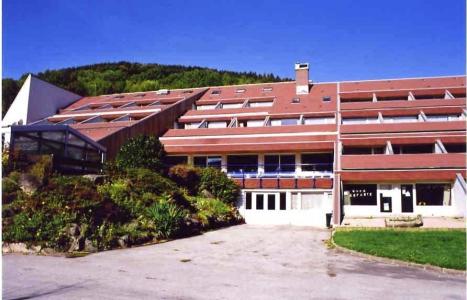 Strengths
At the foot of shops

Fitness

Internet access

Pets
Swimming pool

TV

Bed linen included

Parking
Description
Services
Special Deals
Resort info
Map
At the heart of the Hautes-Vosges area, the village of Plainfaing is located at the foot of the mountain pass of Bonhomme and next to the main resorts (around 15 to 20 km) of La Bresse, Gérardmer and le Lac Blanc. The location of the residence The Domaine du Mongade offers an ideal departure of hiking trail toward lakes, forests...
Altitude : 540m


6.5

/10 - 1 review -

Read review



Sporting activity

Mountain bike
Ice rink
Horse riding
Tennis
Bike Park

Cultural activity

Flea market and secondhand trade